How to Enjoy Watching Your Teens Play Sports
I recently saw this sign (below) hanging near a youth sports field, just north of Atlanta, where I live. It made me smile and it had several people snapping photos of it prior to game time. Everyone was smirking, smiling or chuckling.
The sign says so much about the adults who watch those games.
When I ponder the problems with athletics today—from the over-the-top pressure coaches feel to win, to recruitment scandals, to scholarship blunders, to ridiculous spending—much of the challenge stems from parents losing perspective on the game.  Far too often, we parents are living out our unlived life through our kids. We begin getting too intense, too emotional and too illogical. This intensity can actually remove your children's drive, focus and fun.
Here's a typical scenario. I just spoke to Jake, a 15-year-old student whose dad makes him practice soccer four to five hours every day. He once liked soccer just fine, but now feels he's playing for his dad, not for himself or his own fun. He feels pressure to make the sport his life, and earn a soccer scholarship at some college. As we talked, I could tell the very sport his dad pushes him to play is no longer any source of pleasure for him. He hates his life and can hardly wait to get out of the house. The sport that brought a father and son together is now pushing them apart. And…dad doesn't even know it.
Keeping Perspective as Adults
So, let's return to the sign above. This simple sign is loaded with meaning and full of perspective for us as parents.  Let me expound:
Please Remember…meaning, I know you know this, but keep this in mind.
These Are Kids…meaning, they're still forming; not fully mature. Let them be kids.
This is a game…meaning, it's not a predictor of career choices. It is organized play.
Most coaches are volunteers…meaning, they're not paid, but do it for the kids.
Referees are human…meaning, they're imperfect and make mistakes like you do.
No college scholarships will be awarded today…this one speaks for itself. Dad, your son will likely be a software programmer and will not go pro in the sport.
What the Students Tell Us
In case you were wondering, students were surveyed from across the nation on what they most wanted to hear from their parents as they perform a sport, a recital or a play. In summary, those student-performers told us the following: "Parents don't see how stressed out I am with everything going on in my life." This is what they wish:
| Three things to say before the game: | Three things to say after the game: |
| --- | --- |
| Have fun. | Did you have fun? |
| Play hard. | I'm proud of you. |
| I love you. | I love you. |
They don't need any armchair quarterbacks second-guessing the coach. They don't need someone to critique their play—until they are ready for it. Right in the midst of the emotion of it all may not be the best time to gain a listening ear. What they need you to be is a parent, not another instructor in that moment.
Three Actions You Should Take at Your Child's Game
So, what should we do? Return to being the best parent we can be, offering unconditional love and support and providing tips only when they're ready. Let me close with three actions to keep in mind as you watch your child's performance:
1. Focus on Affirming the Effort of Your Child
Stanford psychologist Carol Dweck teaches us to affirm variables that are "in their control" rather than "out of control." This means praising effort, discipline and sportsmanship is better than affirming a win. This cultivates a growth mindset, not a fixed mindset. What gets rewarded gets repeated.
2. Communicate How Much You Love Watching Them Play
This statement comes straight from research. The healthiest and most satisfying statement a parent can make following a game (regardless of the result) is this:
"I love watching you play."
Five simple words are what they want most. This produces kids that continue loving the game and playing it for the right reasons.
3. Debrief their Development—Not The Outcome
When it's time to evaluate the performance, steal a page from John Wooden's playbook: debrief their development rather than whether they won or lost. If they win, they may still need to work on some necessary skills or virtues. If they lose, they may have given a mammoth effort and need only reinforcement. Wooden never worried about the score, nor studied the opposition. He simply drilled home fundamentals into his young men and spoke of improving their past self. He opposed the idea of players comparing themselves to others—just to their past effort.
When your child is done with sports and the "glory days" are over, what will be left? Will it be more than trophies and news clippings? Hopefully it will be a strong foundation of character that will keep growing as he or she does.
---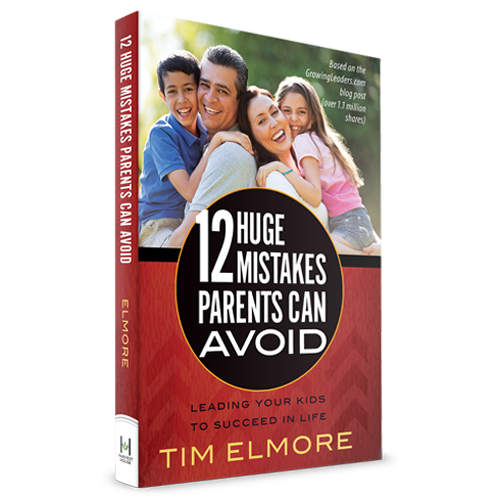 This resource helps adults:
Lead their kids to succeed before and after graduation.
Discover a relevant, practical framework for recognizing students' needs.
Prepare students who can care for themselves.
Develop emotionally-healthy kids who become thriving adults.
Clearly see the potential of who and what your kids can be.